Perfect weather and the Daffodils were out everywhere in the 'Golden Triangle' along the roadside verges, woods and fields. We must have timed it just right as I have never seen so many Daffodils and taking the bikes makes it easy to take it all in. We went on a Monday and luckily the Church at Dymock were open for tea and cake. We missed the lunch time concert but there will be more on Monday 21st and Monday 28th March. Local musicians from 1-1.30 St Mary's Church Dymock.
Picked up free booklet at St Mary's Church Dymock with pages of events planned for 'The Golden Triangle Daffodil Weekend'.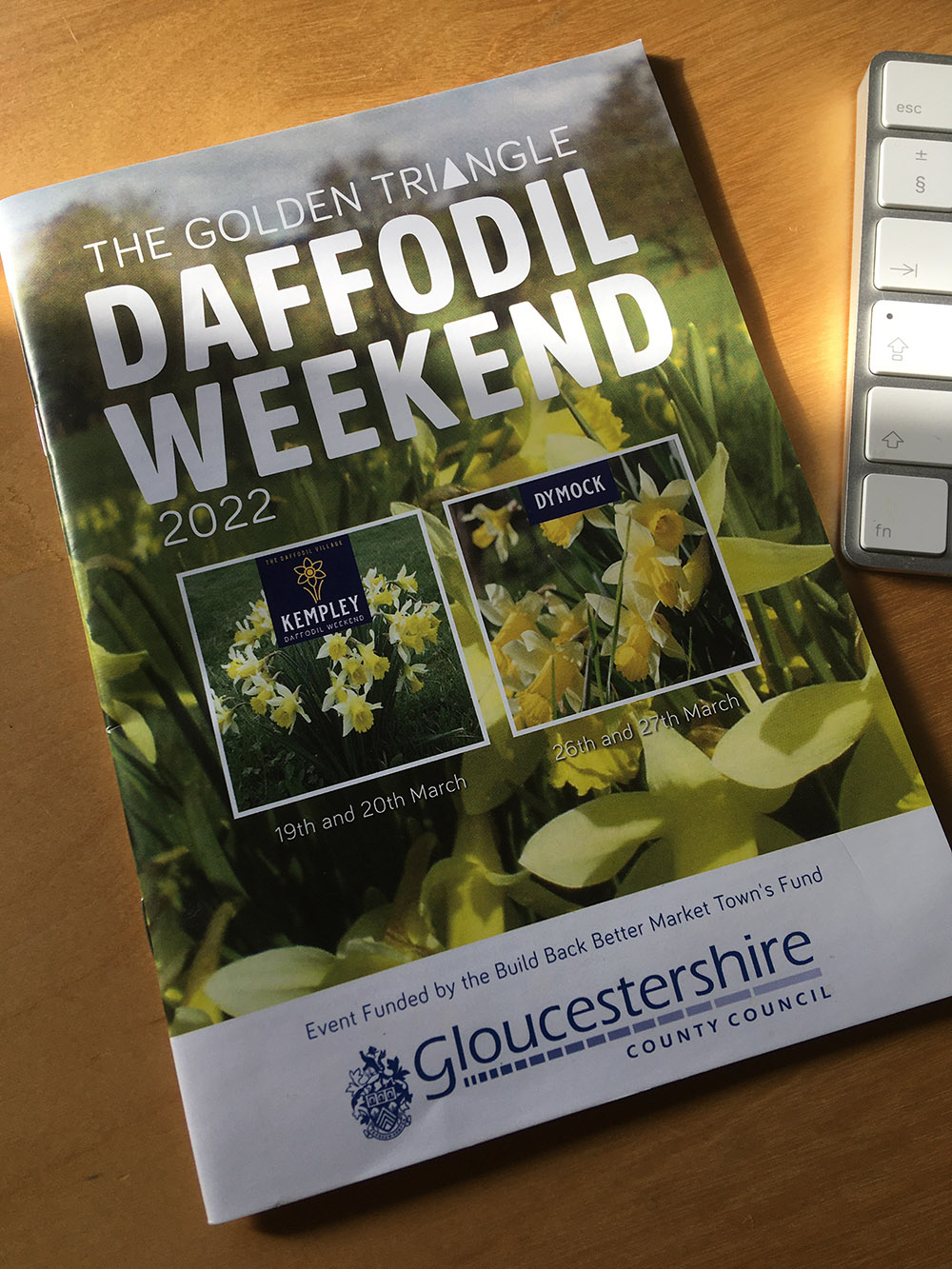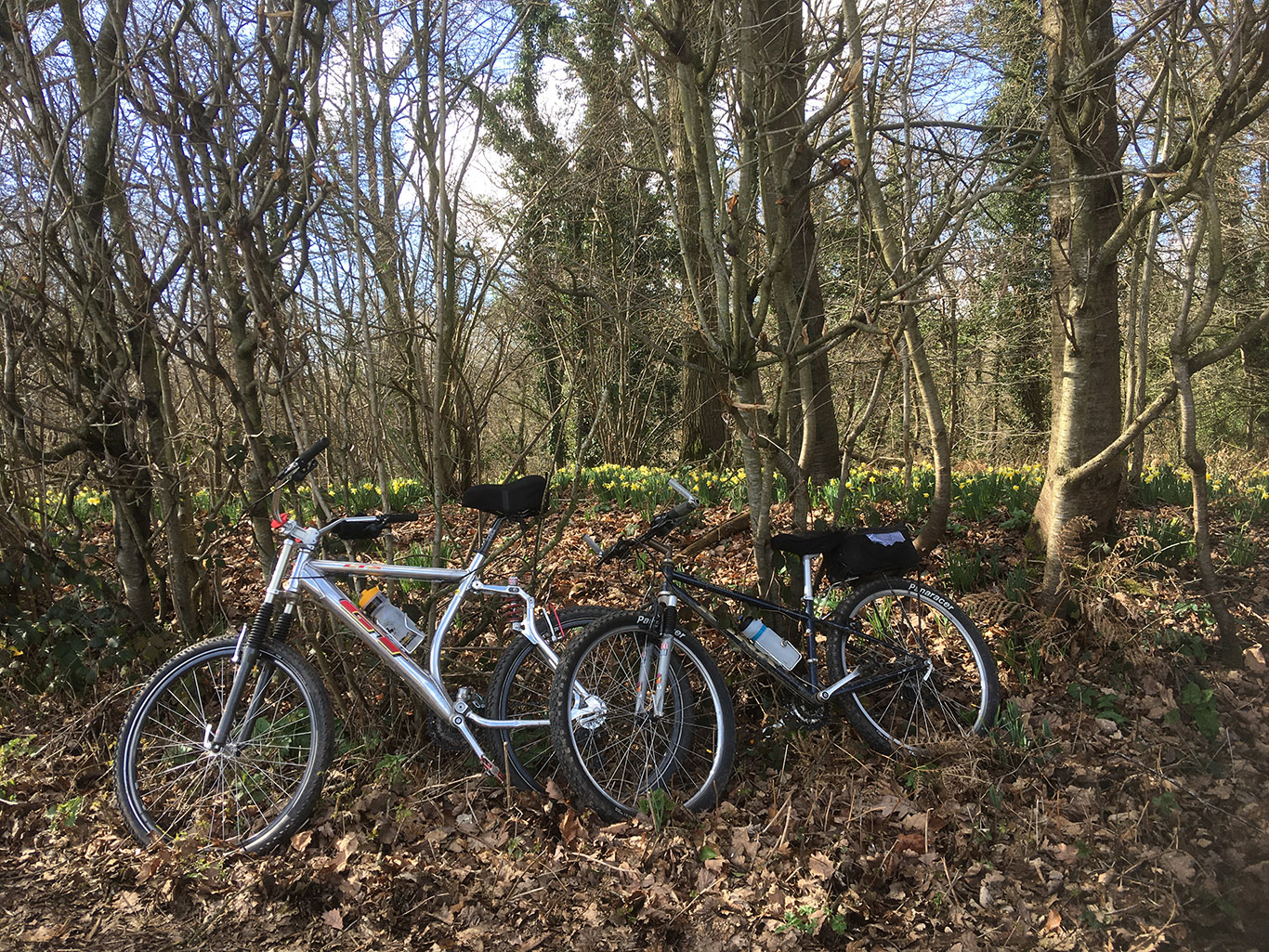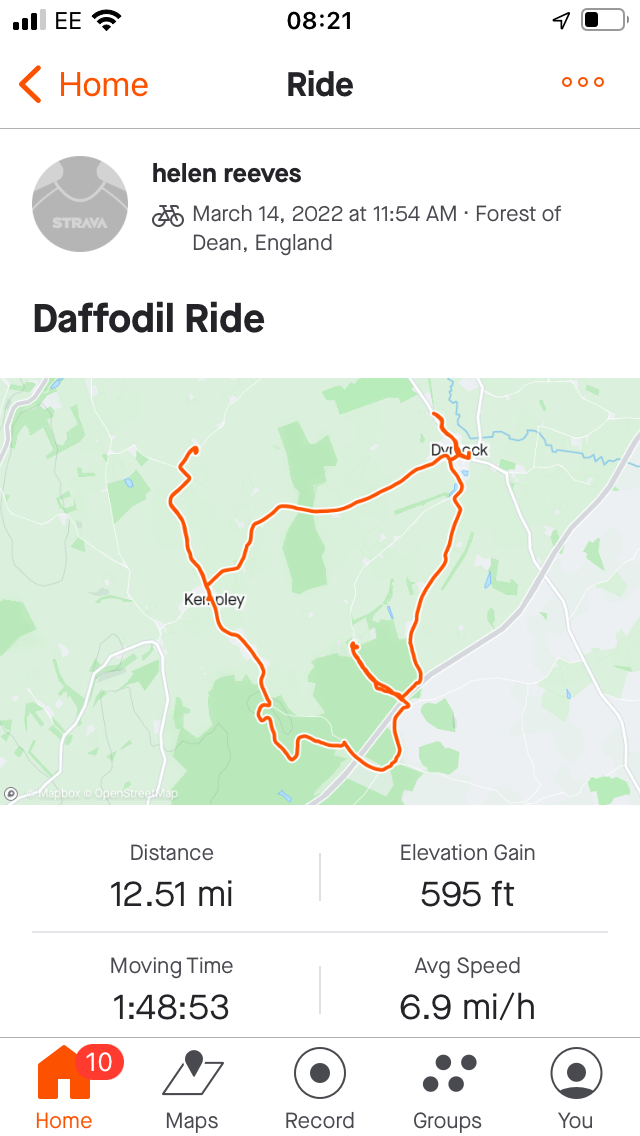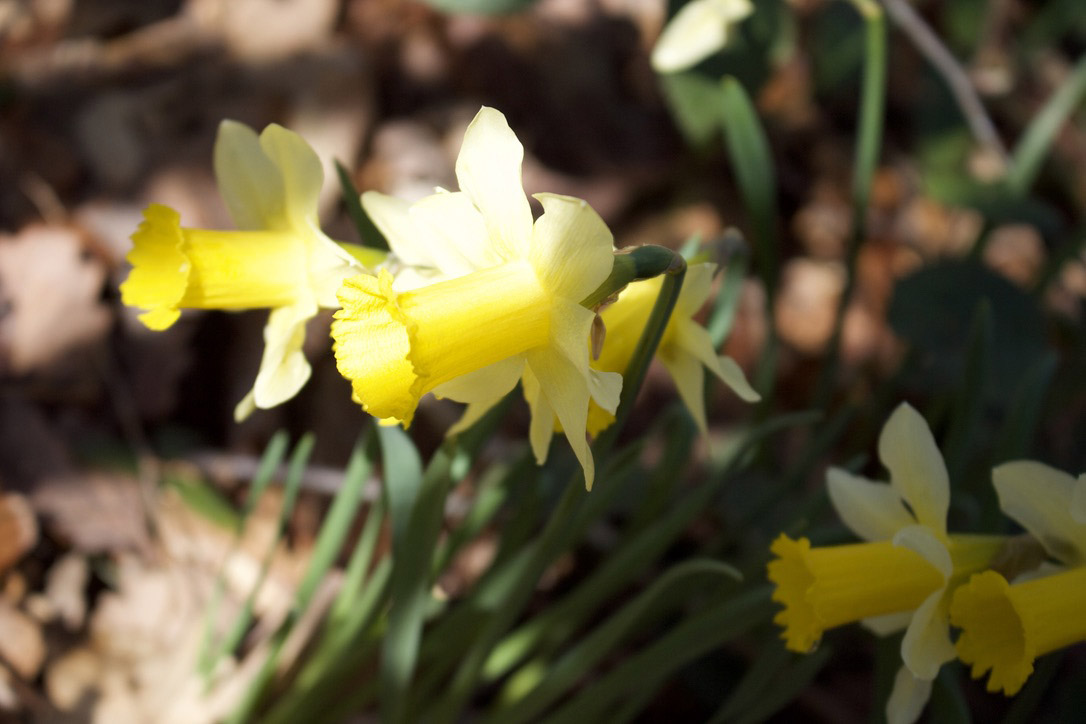 Smaller and paler than many garden varieties, our native daffodil is often called the "Lent Lily" as it blooms and dies away between Ash Wednesday and Easter. It used to be a relatively common wild flower until it mysteriously declined in Victorian times (a fall in cash crops, advancements in agriculture and poor management of habitats have all been blamed) but you can still find it scattered in places, particularly in the west. One of the most famous areas is the 'golden triangle' around the Gloucestershire villages of Newent and Dymock and you can even take a walk along The Daffodil Way.