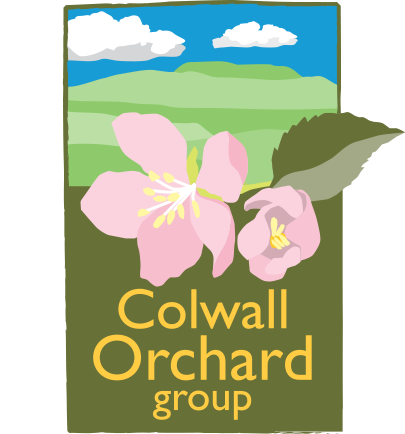 Branding + Exhibition Display Panels
The Challenge
Colwall Orchard Group is a is a small charity set up to restore, promote and celebrate traditional orchards. It created and now runs a community orchard which also includes allotment plots. It holds seasonal events such as Apple Day and Wassailing that celebrate our orchard heritage. It has talks, walks and events about orchards for people of all ages. It teaches practical orchard skills and encourages everyone to enjoy sustainable local orchard produce.
The group needed a logo to give it a recognisable visual identity and help it raise awareness of the work it does in all areas of the local community. The logo needed to be visually striking yet simple enough to be embroidered onto branded clothing.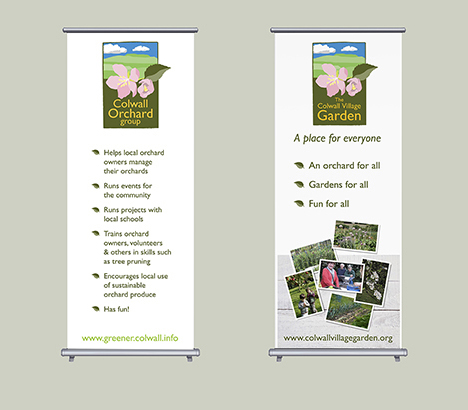 The Solution
The design process for this logo was particularly interesting. The committee's brief was that the logo needed to clearly identify that it was a charity devoted to orchards in Colwall in Herefordshire. Several different ideas were developed initially, all of which were given to both the committee and the charity's members to ask for feedback.
The obvious solution would have been to use an orchard tree or orchard fruit in combination with a map but the final design is much more subtle. Taking railway posters of the 1930s as a starting point, it features apple blossom in the foreground and in the background is British Camp, the Iron Age hill fort at the summit of the Herefordshire Beacon that Colwall sits underneath.
Related Case Studies