The Challenge
Shane Howells Ltd is a well-established double glazed window, door and conservatory installer in Ledbury, Herefordshire that is going from strength to strength. The company has its own team of installers and their work is independently guaranteed.
The company uses local advertising to raise its profile. As well as billboard advertising in Ledbury, it is on the back page of the Malvern Gazette and Ledbury Reporter every other week and features in Ledbury Focus, the Malvern-focused All About Magazine and the business directories in Newent.
Reeves Design has been working with Shane Howells for over ten years. In that time, the company's branding has evolved, both to keep pace with current design trends and reflect Shane Howells' business focus.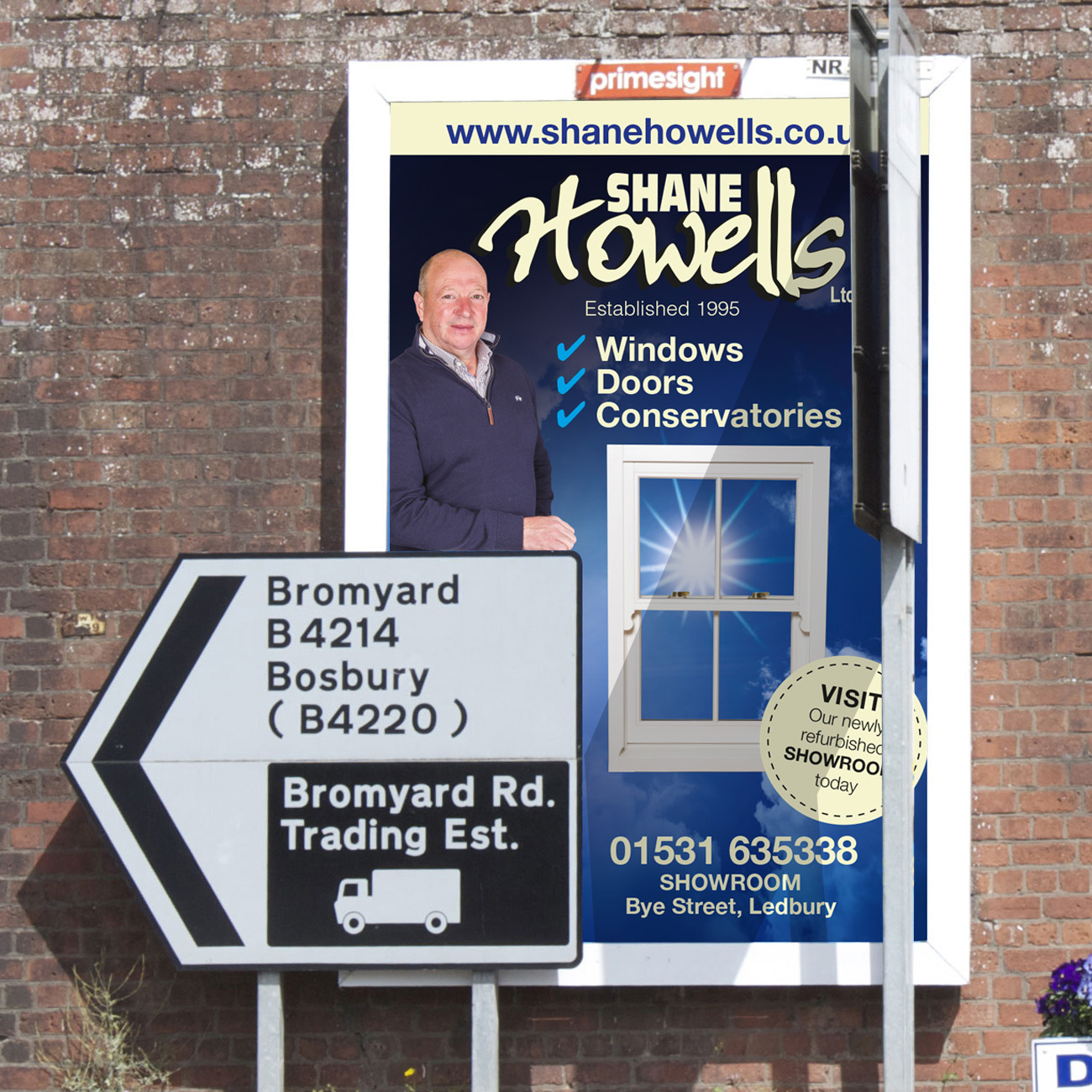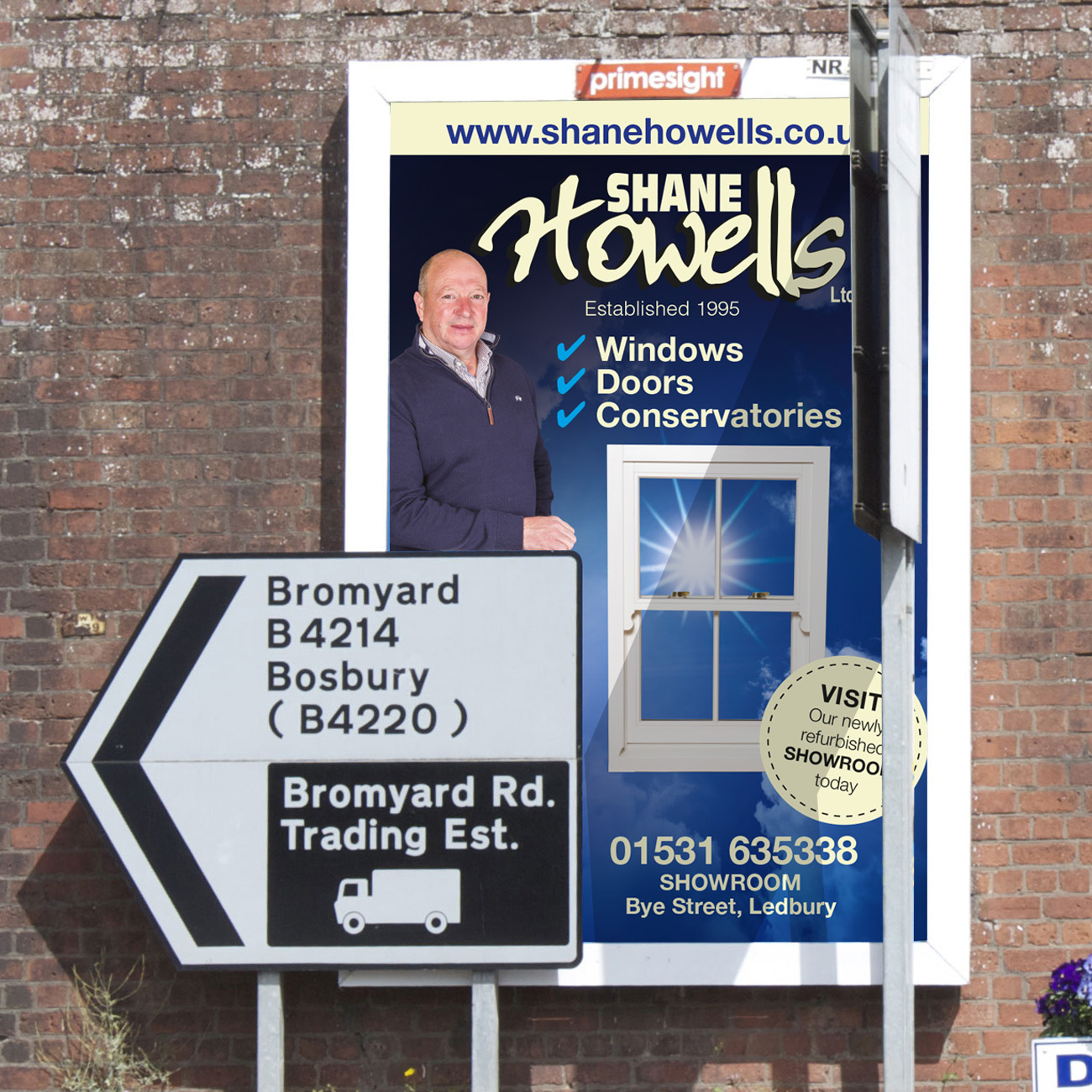 The Solution
Shane Howells Ltd has a strong brand identity. As Shane Howells is a familiar local figure, it is important to feature him in the adverts. We also feature the company's numerous accreditations and memberships to reassure homeowners about the quality of the work. Finally, as a double glazing company, the adverts need to show examples of installations to inspire homeowners with the possibilities for their own homes.
With such a diverse range of elements, the advert's designs are kept deliberately simple to allow them to speak for themselves yet create a harmonious and memorable whole.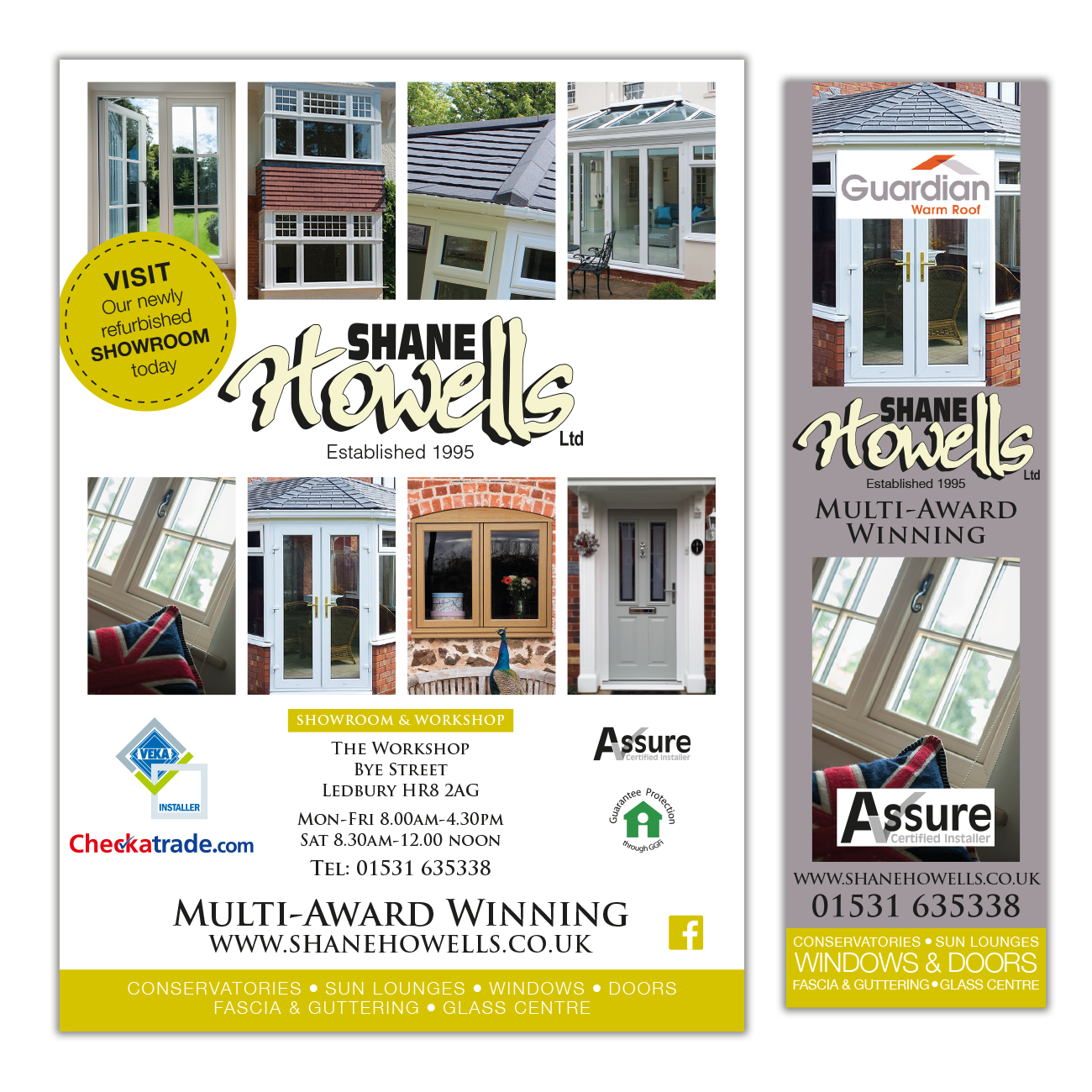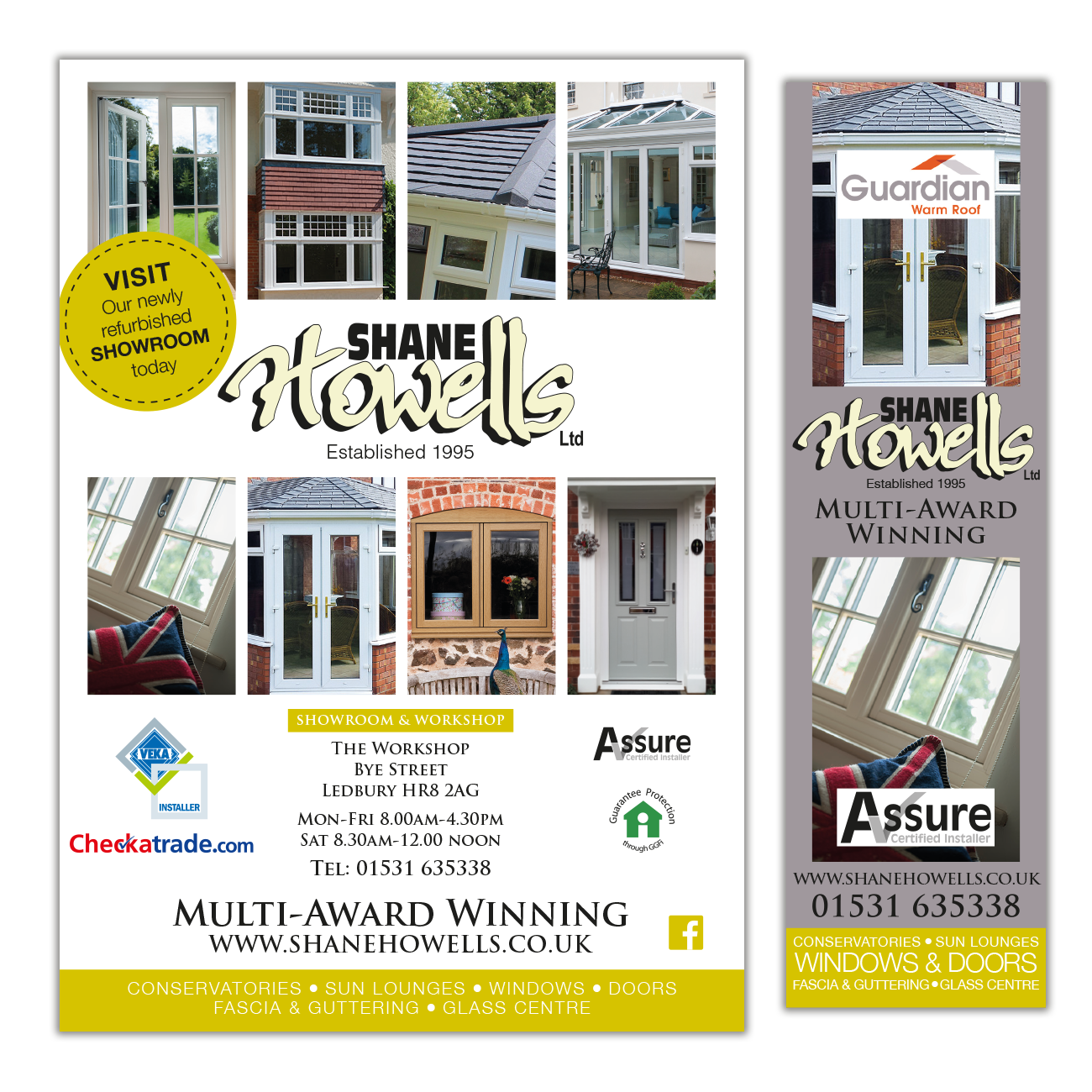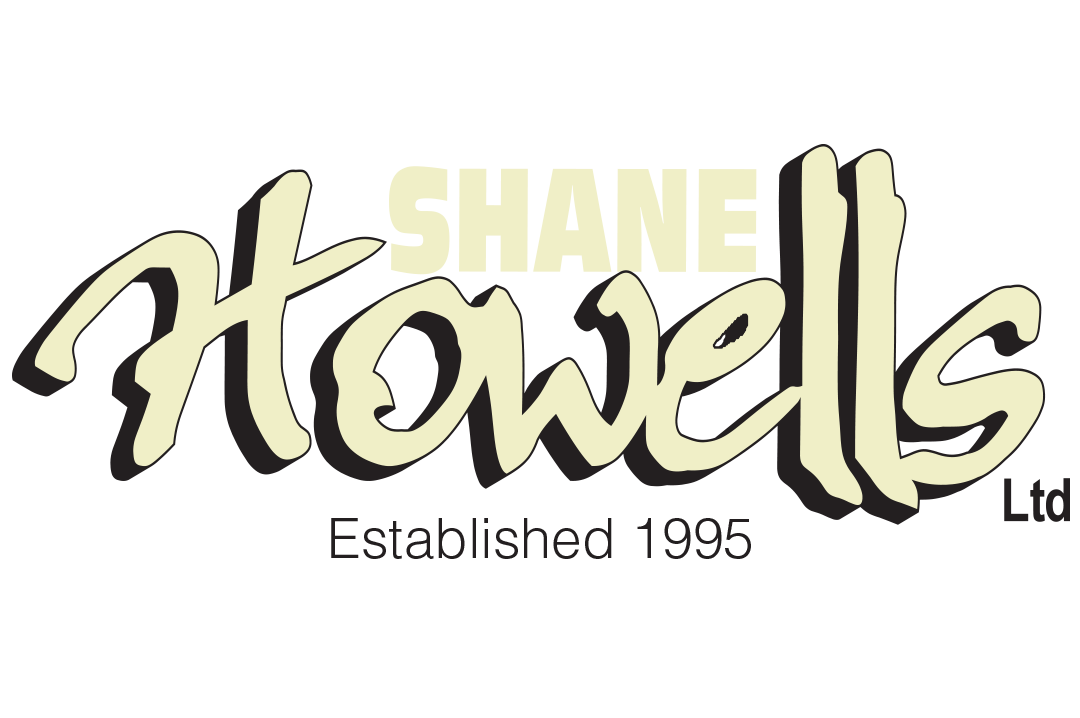 Related Case Studies