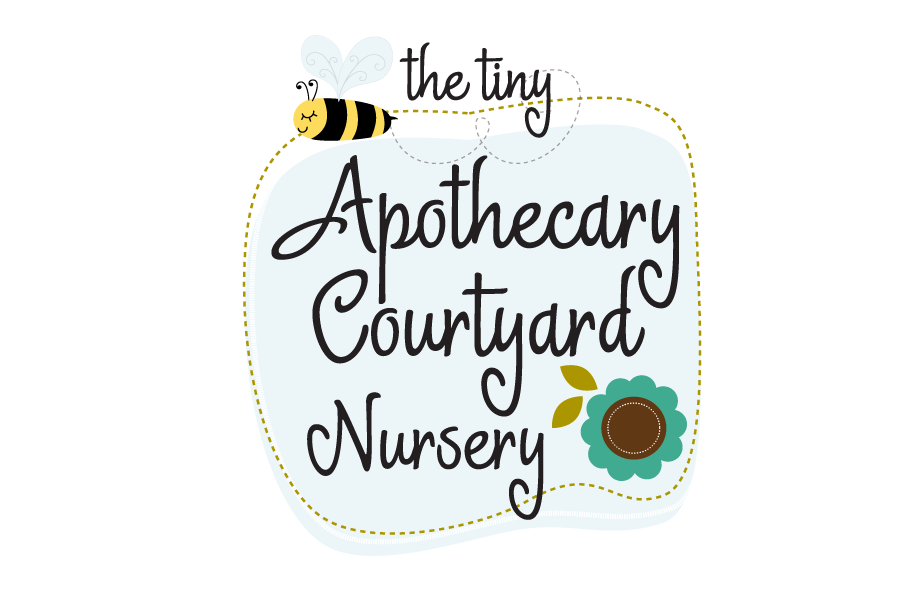 The Tiny Apothecary Courtyard Nursery Signage
The Challenge
The Tiny Apothecary Nursery grows herbs and plants for natural remedies. It is situated behind The Apothecary Shop in Ledbury, Herefordshire.
As its name suggests, The Tiny Apothecary Nursery is very small and consequently has little need to advertise because it sells most of what it grows by word of mouth. However, its owner, Anne Craven was keen to make sure that people knew it existed. She needed a distinctive brand identity and a sign she could put outside The Apothecary Shop. The logo needed to have an artisan feel and demonstrate that it was a bee-friendly company.
The Solution
Anne Craven had a very clear brief for what she needed which had to be translated into a visual form. The final logo has a simple, handmade and distinctive look that reflects the sustainable organic nature of the Nursery, as well as emphasising its bee-friendly ethos.
The sign took the form of an A board that stands outside The Apothecary Shop. One side features The Tiny Apothecary Nursery branding and information while the other side is blank so that it can be used for advertising events and promotions in the shop, which makes the sign multi-purpose and adaptable.
Related Case Studies